(FOR IMMEDIATE RELEASE)
TOP-FIVE RESULT FOR TURNER BMW AT ROAD AMERICA

Elkhart Lake, WI. — August 5th 2018 — The Turner Motorsport BMW M6 GT3 of Markus Palttala and Robby Foley rolled into Road America with high expectations for strong results on the 4.048-mile 13-turn circuit for round eight of the 2018 WeatherTech SportsCar Championship.
Following Saturday morning's final practice, Foley qualified the No. 96 Turner BMW M6 GT3 eighth in an abbreviated qualifying session before taking the green flag on Sunday to mark the first race for Foley and Palttala duo.
Foley kicked off the battle filled Continental Tire Road Race Showcase with a strong double stint to secure four positions before handing the car over to Palttala. He was able to make several key passes on GTD competitors as well as leapfrog several positions in pit lane following the first pit stop for fuel and tires.
"I had a lot of fun out there battling in the pack of GTD leaders," said Robby Foley. "I really had to push myself to keep our BMW M6 GT3 in good position before handing the car over to Markus (Palttala). The crew did an amazing job with stops which also allowed us to get around a fewer of the quicker GTD cars."
Foley dove into pit lane in fourth just before a full course caution caused by the then second place running No. 73 Porsche. Palttala continued on with one hour remaining after the crew performed a full service stop and driver change.
Palttala took the green from third position with just over forty five minutes remaining. He worked to reduce to gap to the leaders while also pushing to hold off the hard charging Mercedes and Ferrari.
Palttala was able to hold off the No. 33 Mercedes running in third position in a hard fought battle for several laps until the No. 63 Ferrari was able to get past the Mercedes and charge hard to catch Palttala.
On the final lap, with Palttala running P3, the spaghetti burning No. 63 bumped Palttala several times forcing him wide with just two corners remaining until the checkered flag and a fourth place finish for the No. 96 BMW.
"I did everything I could to try and catch the Lamborghini but they just had too much of a gap on us, especially later on in the race," said Markus Palttala. "I knew I had the Mercedes but when the Ferrari starting charging we knew it was going to be very difficult to hold him off."
With a strong top fourth place result recorded at Road America, the team heads directly to Miller Motorsport Park in Utah for the Pirelli World Challenge SprintX on August 11th and 12th. Following that race weekend, the transporter will head directly to Virginia for round nine of the WeatherTech Championship at Virginia International Raceway.
2018 Partners: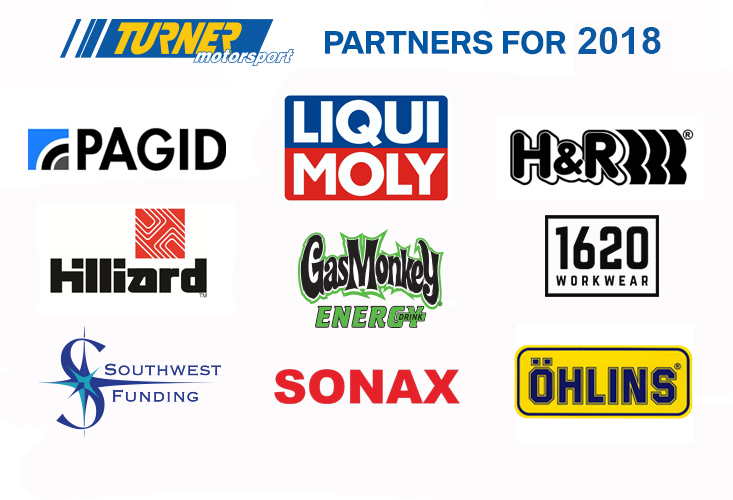 Stay connected. Follow us on Facebook & Twitter to get up to the minute updates from the race track.

About Turner Motorsport

Turner Motorsport is the leading BMW tuner in North America, bringing technology and expertise from the racetrack to the street for over two decades. Since 1993 the Turner Motorsport Team has competed in over 380 professional races, winning seven professional racing championships in four different series since 2003. The most recent being the 2014 Team Championship in the GTD-class of the TUDOR United SportsCar Championship. Their success is passed into every component that Turner Motorsport designs and sells through their comprehensive website and performance showroom. Our Race Team, R&D Engineers and Sales Team work together, ensuring practical knowledge and state-of-the-art engineering flow in both directions. Few companies in North America can claim such a close relationship to what they sell and what they race.

2018 Weathertech SportsCar Championship Schedule
Aug. 3-5 – Continental Tire Road Race Showcase P/GTLM/GTD
Road America – Elkhart Lake, Wisconsin
Aug. 17-19 – Michelin GT Challenge GTLM/GTD
VIRginia International Raceway – Danville, Virginia
Sept. 7-9 – Continental Tire Monterey Grand Prix powered by Mazda P/GTLM/GTD
Mazda Raceway Laguna Seca – Monterey, California
Oct. 10-13 – Motul Petit Le Mans P/GTLM/GTD
Road Atlanta – Braselton, Georgia – 10 Hours
Television coverage by

Please click here to check your local listings for both Fox Sports 1 and Fox Sports 2.

---
Links
LIQUI MOLY – A German Lubricant Company and Official lubricant of Turner Motorsport
TurnerMotorsport.com – Parts, Performance & Service Parts for BMWs
TurnerService.com – Service, Performance & Maintenance for BMWs
SONAX Car Care – High Quality German Car Care and Cleaners.
H&R Springs – Premium Quality Suspension Components
PAGID – Motorsport and High Performance Brake Products
1620 Workwear – American Made Workwear and Gear
Weathertech SportsCar Championship Homepage

---
Press Inquires please Contact
Jay Baier
Director of Marketing
email: [email protected]
phone: 978-388-7769 ext. 630

​