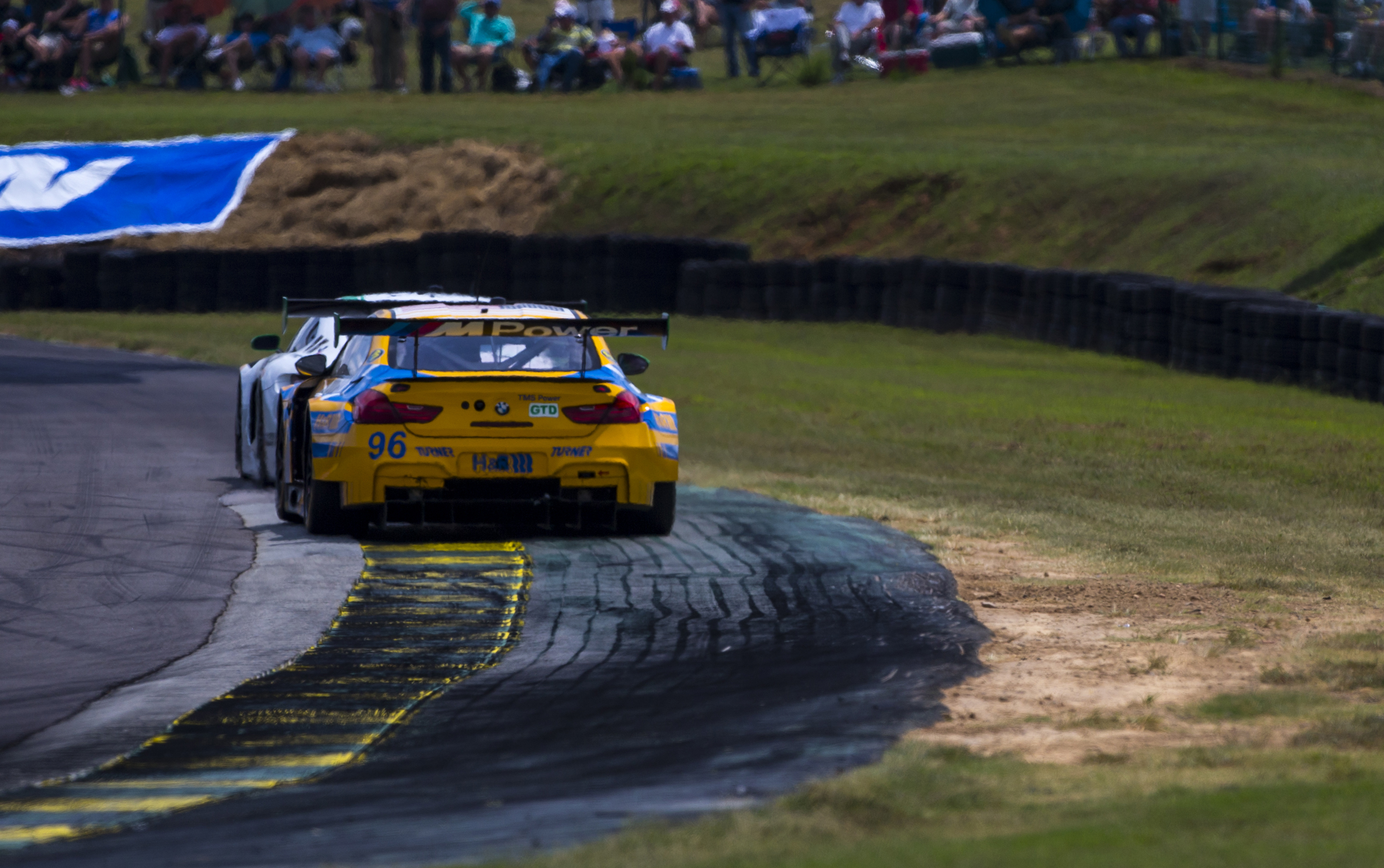 (FOR IMMEDIATE RELEASE)
TURNER BMW WALKS AWAY FROM CAUTION-LESS MID-OHIO WITH SIXTH PLACE FINISH.


Lexington, Ohio. — May 7th, 2018 — The No. 96 Turner BMW M6 GT3 of Auberlen and Machavern crossed the line sixth in GTD at the end of the two-hour and forty-minute race on the 12-turn 2.4-mile Mid-Ohio Sports Car Course.



Machavern took the green flag from fifth position to kick off the race after a solid qualifying session on Saturday. He was able to keep pace with the top four GTD competitors leaving a gap in front of the rest of the field.



"We had a solid car all weekend. The Turner crew worked hard to improve each session and I think it really showed in qualifying and the race," commented Machavern. "The Turner BMW was well balanced through my entire stint allowing me to hand it over to Bill (Auberlen) in good position."



At the forty-five minute mark, Machavern entered pit lane for a full service stop and driver change to get Bill Auberlen in the car.



Auberlen continued on, quickly coming up to speed to battle the lead GTD entry amidst heavy traffic resulting in substantial debris caught in the lower front grill of the blue and yellow BMW causing water temperature to rise.



Auberlen was instructed to dive into the pits to have the grill cleared of debris and grass causing the No. 96 to go down almost forty seconds to the leaders of the GTD class.



After rejoining competition, Auberlen pushed to make up almost twenty seconds with a brilliant drive in the remaining one- hour and forty-minutes of the race.



"We had a good car here at Mid-Ohio," said Bill Auberlen. "It was a real pleasure to be back working with everyone at Turner Motorsport this weekend. I think we could have been there at the end if we had not been forced into the pits to have the grass cleaned out of the grill. Thanks to the entire crew for working so hard this weekend."



With no full course cautions, Auberlen continued on in sixth place following a well executed final pit stop for the crew. Unfortunately, the No. 96 Turner BMW was unable to make up enough ground on the top five to battle for position in the final minutes of the race.



"Overall we had a very solid race, the car ran strong, both our drivers put together great stints and the crew executed perfectly," commented Will Turner. "At the end, we didn't get the results we were hoping for but overall we are proud of the team results."



Turner Motorsport will now look toward the next round of the WeatherTech SportsCar Championship in Belle Isle Detroit for the only street course race on the 2018 GTD schedule.



2018 Partners: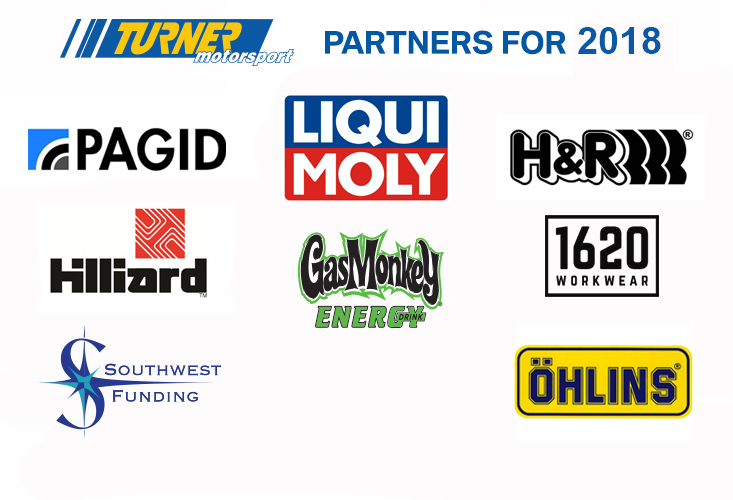 Stay connected. Follow us on Facebook & Twitter to get up to the minute updates from the race track.

About Turner Motorsport

Turner Motorsport is the leading BMW tuner in North America, bringing technology and expertise from the racetrack to the street for over two decades. Since 1993 the Turner Motorsport Team has competed in over 370 professional races, winning seven professional racing championships in four different series since 2003. The most recent being the 2014 Team Championship in the GTD-class of the TUDOR United SportsCar Championship. Their success is passed into every component that Turner Motorsport designs and sells through their comprehensive website and performance showroom. Our Race Team, R&D Engineers and Sales Team work together, ensuring practical knowledge and state-of-the-art engineering flow in both directions. Few companies in North America can claim such a close relationship to what they sell and what they race.

2018 Weathertech SportsCar Championship Schedule
May 4-6 – Mid-Ohio Sports Car Course P/GTLM/GTD
Lexington, Ohio
June 1-2 – Chevrolet Sports Car Classic P/GTD
Belle Isle Park – Detroit, Michigan
June 28-July 1 – Sahlen's Six Hours of The Glen P/GTLM/GTD
Watkins Glen International – Watkins Glen, New York – 6 Hours
July 6-8 – Mobil 1 SportsCar Grand Prix P/GTLM/GTD
Canadian Tire Motorsport Park – Bowmanville, Ontario, Canada
July 20-21 – Northeast Grand Prix GTLM/GTD
Lime Rock Park – Lakeville, Connecticut
Aug. 3-5 – Continental Tire Road Race Showcase P/GTLM/GTD
Road America – Elkhart Lake, Wisconsin
Aug. 17-19 – Michelin GT Challenge GTLM/GTD
VIRginia International Raceway – Danville, Virginia
Sept. 7-9 – Continental Tire Monterey Grand Prix powered by Mazda P/GTLM/GTD
Mazda Raceway Laguna Seca – Monterey, California
Oct. 10-13 – Motul Petit Le Mans P/GTLM/GTD
Road Atlanta – Braselton, Georgia – 10 Hours
Television coverage by

Please click here to check your local listings for both Fox Sports 1 and Fox Sports 2.

---
Links
LIQUI MOLY – A German Lubricant Company and Official lubricant of Turner Motorsport
TurnerMotorsport.com – Parts, Performance & Service Parts for BMWs
TurnerService.com – Service, Performance & Maintenance for BMWs
IHG Rewards Club – The World's Largest Hotel Loyalty Program
H&R Springs – Premium Quality Suspension Components
PAGID – Motorsport and High Performance Brake Products
1620 Workwear – American Made Workwear and Gear
Weathertech SportsCar Championship Homepage

---
Press Inquires please Contact
Jay Baier
Director of Marketing
email: [email protected]
phone: 978-388-7769 ext. 630